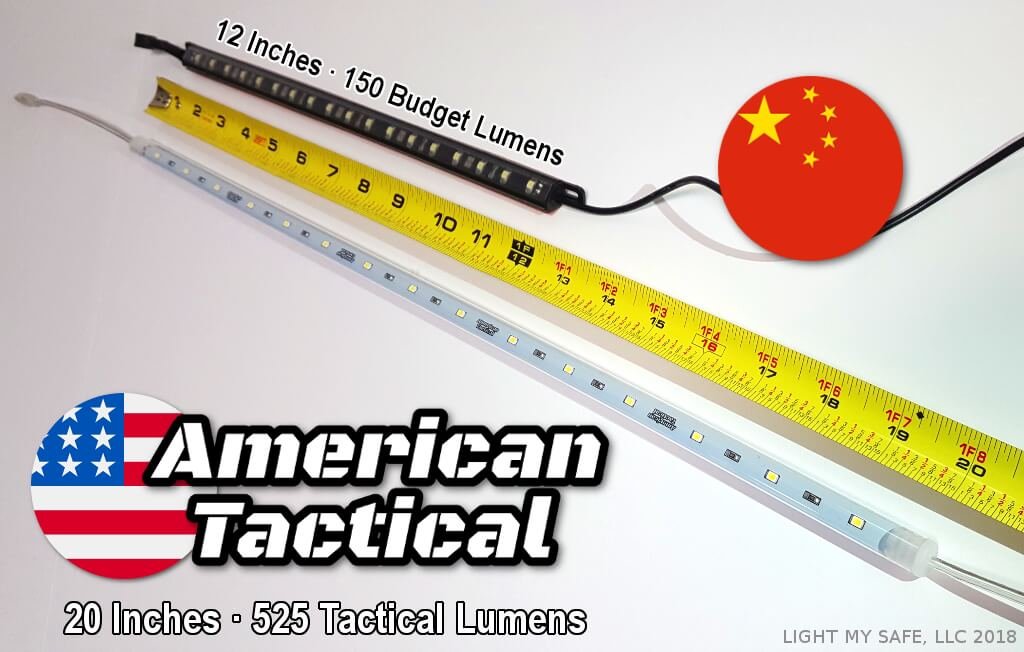 20″ American Tactical ™ Lights (compare to 12″)
Pencil Thin 12mm Outer Diameter Fits Without Locking Bolt Obstruction (Thinnest Lights In the Industry)
Jeweler Tube Allows Angle Adjustments (flat designs and flex strips shine towards the door)
Each Light Is Wired Independently with Humidity Resistant Male/Female Plugs (hardwired designs restrict light placement)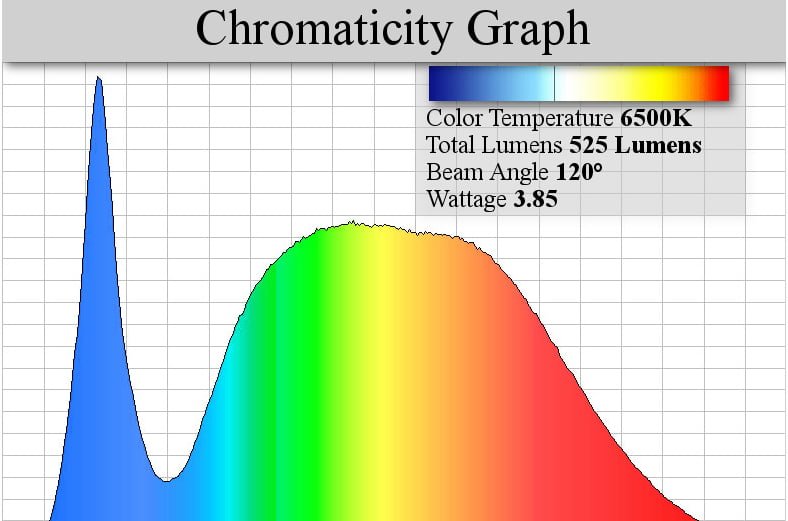 525 Lumens Flux Per Light (See Spectrum Graph)
6500k Cool White L.E.D.'s (See Spectrum Graph)
Jeweler Tubes Are Made With Optical-Grade Polycarbonate
Lights Are Shipped With Peel-Protective Film (Scratches Reduce Brightness)
Lifetime Warranty
Designed to power (8) American Tactical Lights™, the A/C Power Adapter can be plugged into an existing 110v outlet. Plug diameter is 3/8″ and has a 2ft cord. UL Listed for Reliability & Safety.
Designed for safes without access to A/C Power. The AA Battery Base can be used to power (8) American Tactical Lights™, without sacrificing brightness, using only 8 AA Batteries.
Our Shadow Sensor™ Door Switch detects your movement in total darkness. It specifically targets those aiming for a professional install while maintaining the military's KISS principle (Keep It Simple Stupid) for a tool free, Do-It-Yourself installation.
The sensor has been programmed with a 2 minute delay, before powering off the lights automatically, when no motion is detected. Specially tuned to provide optimal battery life in our D/C Battery Powered kits.